Attendance Winners 13/10/23 and Attendance Round Up.

Four classes with 100% attendance this week. Attendance last month was better than September last year.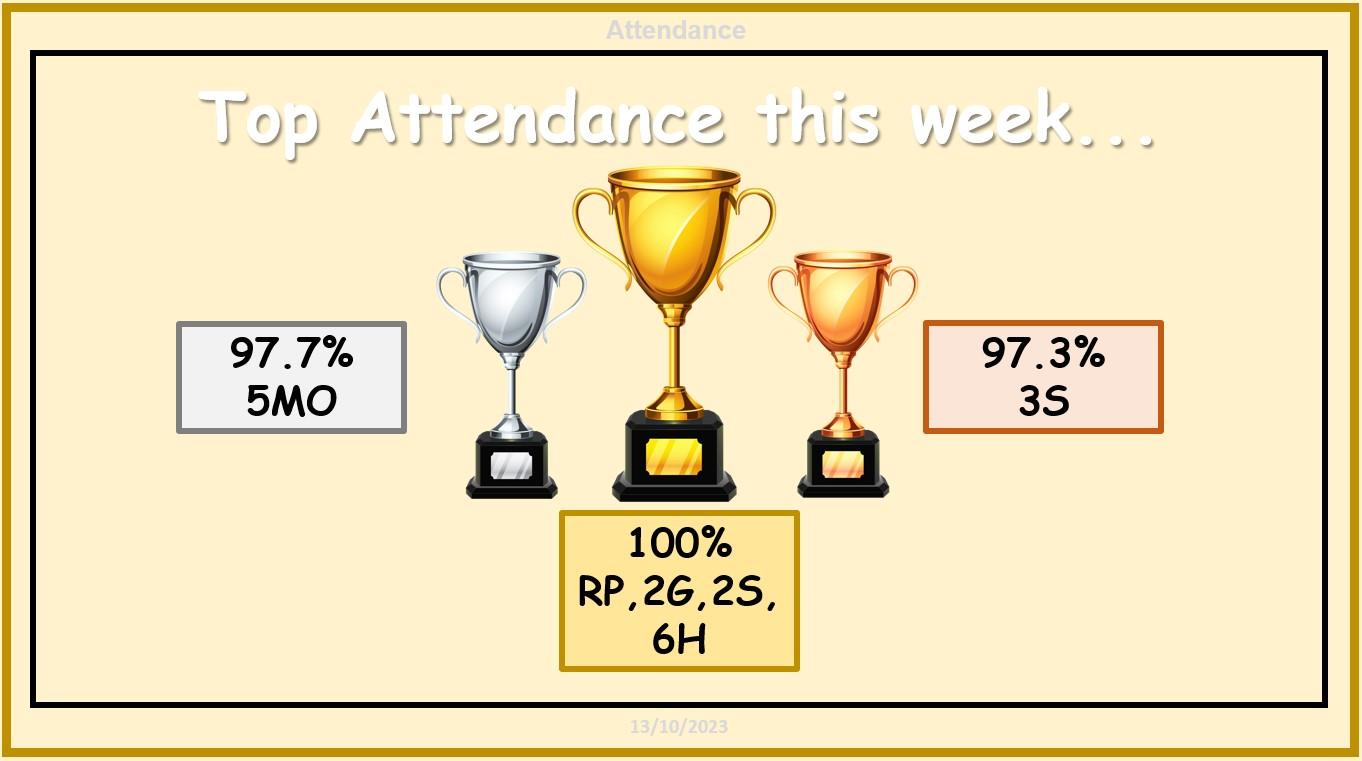 Congratulations to RP, 2G, 2S, and 6H for 100% attendance this week. 5MO and 3S take the next two places.
The top attending class so far remains 2S with an impressive 98.76% average.
Whole school attendance for September was better than last year, although various absences are beginning to impact averages now.
Fewer term-time holidays, better hygiene management, clearer NHS absence guidance, and greater parental awareness have all contributed to the positive picture.
We don't want sick children having to come to school - but we do want to actively minimise any avoidable absences. So far - that parent partnership is working.
Thank you.