Building Learning Power
At Dosthill Primary, we ensure that children are reflective learners who can talk about their 'learning to learn' skills. Children who are self-aware of their learning behaviours become self-reflective and more effective learners. Therefore, throughout lessons and school we encourage children to consider the skills they are applying and improving each day in relation to their Building Learning Powers. Children can receive stickers and certificates for improving their learning to learn skills. Here is a summary of our key learning powers: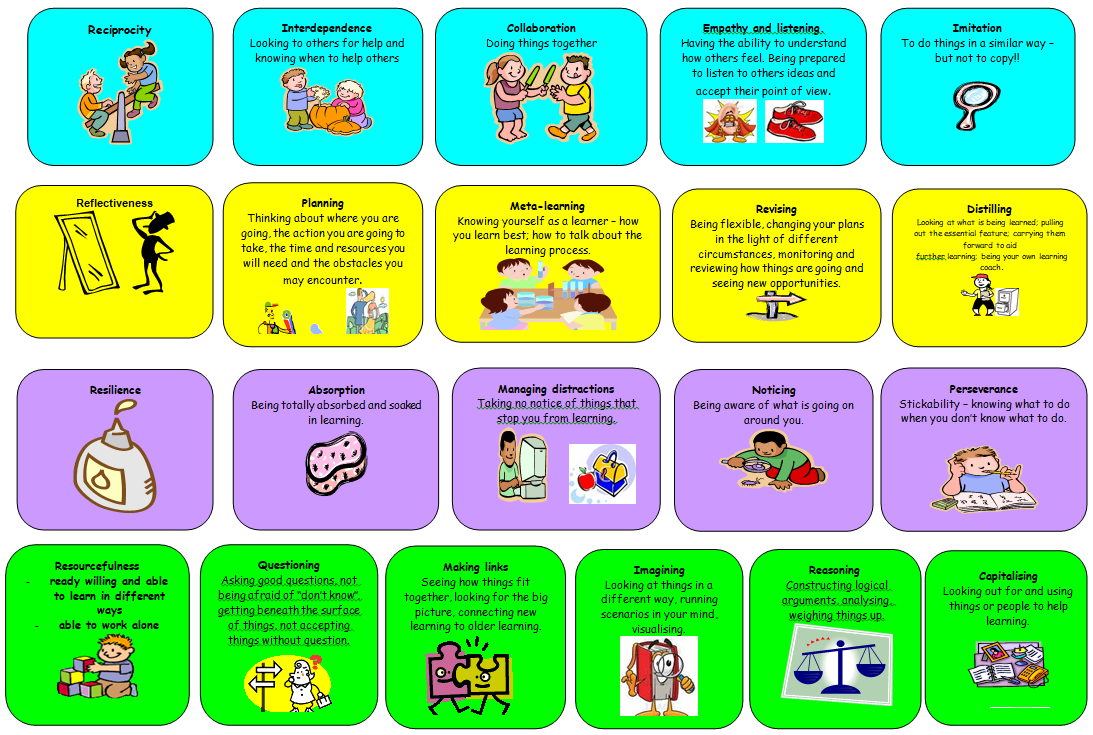 Each month at school we have a key Building Learning Power that we focus on more explicitly in class and around school. Check in to the website each month to see our key learning power focuses which you can reflect upon at home also.
February 2020
This month we are elevating absorption, which links to our school vision of achieving academic achievement and excellence.
If we are showing good absorption in our learning, we will be learning well and making good progress.
During our whole Key Stage assemblies, we will be discussing examples of absorption, which the children are proud of as well as continuing to celebrate quality questions. We will also discuss absorption in assembly and absorption out of school including clubs, activities or when completing home-learning.